self–destruct
Type 2, Spring 2019

Inspired by various lifestyle blogs and brands, like that of Into the Gloss and Goop, self–destruct exists as an "anti-lifestyle lifestyle brand".
Rather than focusing on how life can be improved, it embraces all of the life's negatives. Functioning as both a publication and subscription box,
self–destruct gives you the honest truth about what's going on in your life and is realistic about how you can fix (or will fail to fix) your problems.

*At this stage, this version self–destruct exists as a proof of concept.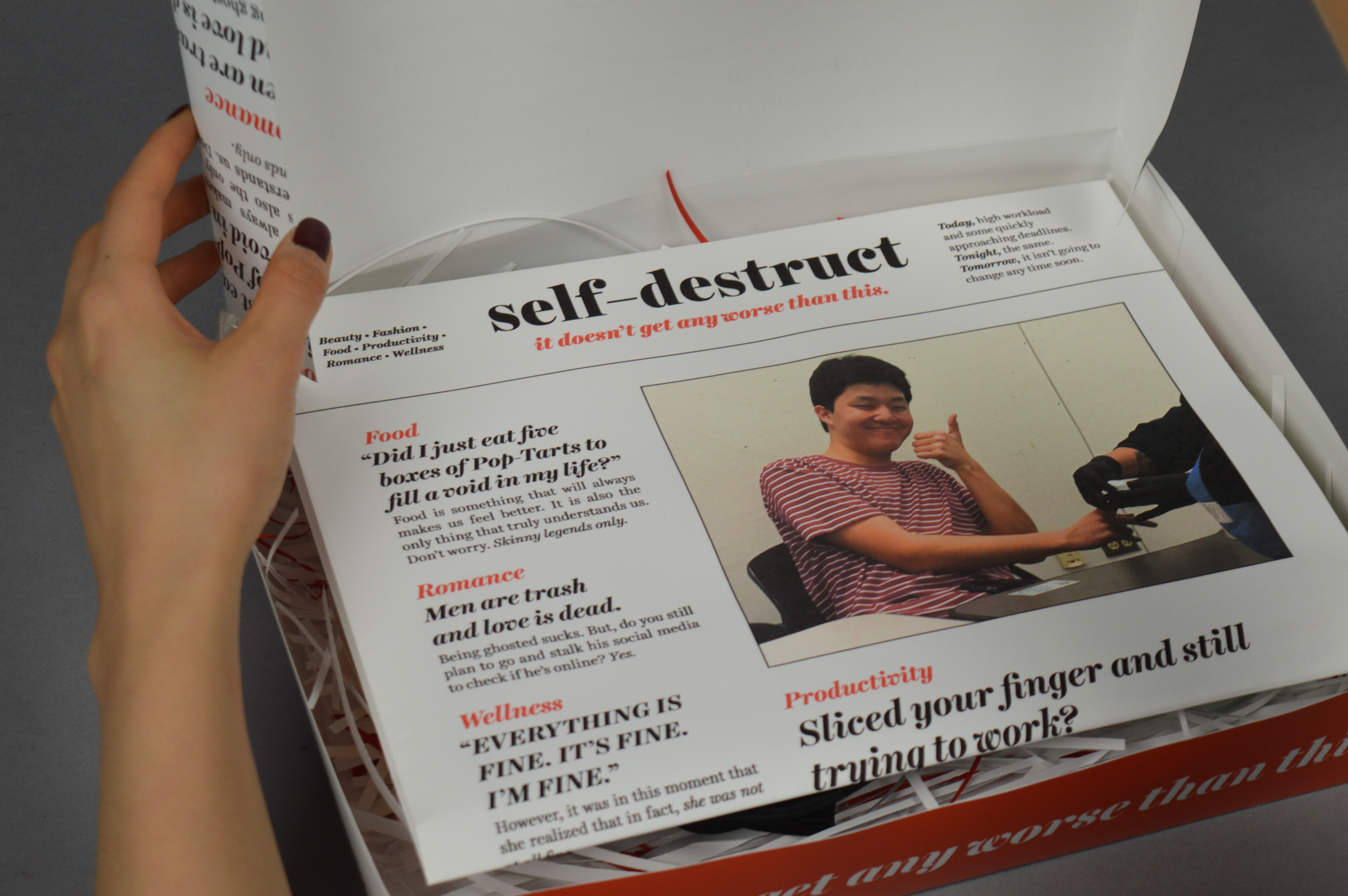 Newsprint Version


Print File